People of Orere-Uluba, Ugboritseduwa and Aja-Solo rural communities in Warri South Local Government Area, say they have confidence in All Progressives Congress, APC Candidate for Warri South Constituency 1 in the forthcoming Saturday March 9 polls, Prince Stanley Oritsemolebi Emiko, assuring him of their votes, because of his promise of building landing jetty, health centre, provision of portable drinking water as well as electricity, if elected to represent the constituency.
They expressed the confidence Saturday March 2 when Prince Stanley Emiko led members of his campaign organization on a visit to Orere-Uluba and the other neigbhouring communities, describing the APC House of Assembly contender, "as the only person to have visited them to campaign with his entourage".
Our Senior Correspondent reports that women leaders of Orere-Uluba Community such as Patience Gowon, Roli Alero and Victoria Aforigho were among stakeholders that mobilized other women for the visit, with a view to garnering more support cum votes for Prince Emiko in the impending election.  
Prince Emiko re-affirmed his promise to attract basic infrastructures to the communities visited, describing "past administration as wicked and neglecting the communities within the constituency that lay the golden egg"
Deputy Olare-Aja (2nd Eldest man) of Orere-Uluba, Pa. Denedo Ojulu, Pa. Samuel Eburagbemi of Ugboritseduwa as well as Olare-Aja of Aja-Solo, Pa. Solomon Besigiwa offered prayers of  success for Prince Stanley Emiko at the election.
Fresh Angle International can report that Director- General of Prince Stanley Emiko Campaign Organization, Mr. Philip Ejeye, Prince Kelly  Emiko, DG Security, Mr. Scott Awani, Warri South APC Leader, Mr. Oruru Goodwill, Mr. Bunmi Ireyefoju, Mr. Abugewa, Comrade Dennis Mene,  Mr. Uzezi and Mr. Jersy Kpogho were among APC chieftains  that accompanied Prince Emiko on the campaign visit.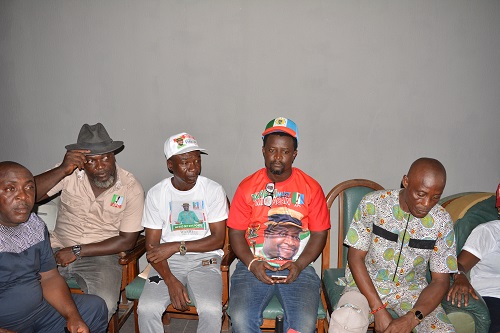 From left: Shola Oduore, Bunmi Ireyefoju, Philip Ejeye, Prince Emiko & Godwill Oruru at Ugboritseduwa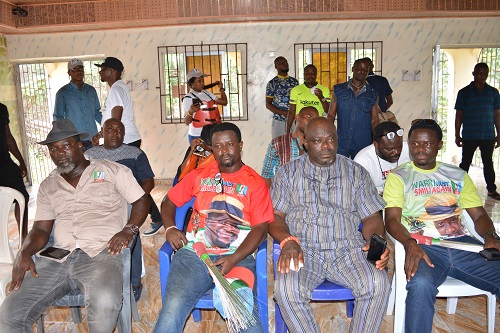 From left are: Mr. Bunmi Ireyefoju, Prince Stanley Emiko, Prince Dudu Emiko, Prince Kelly Emiko & others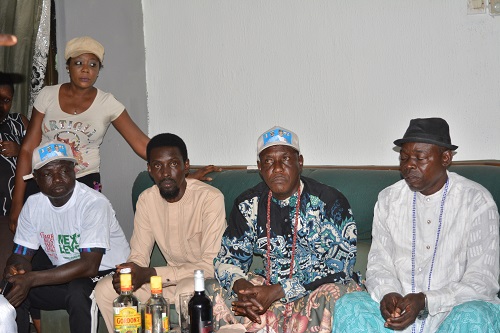 Leaders of Ugboritseduwa Community: (From left) Julius Edun, Etan Akumagba, Mr. Samuel Eburagbemi & Mr. Paul Omiegwarone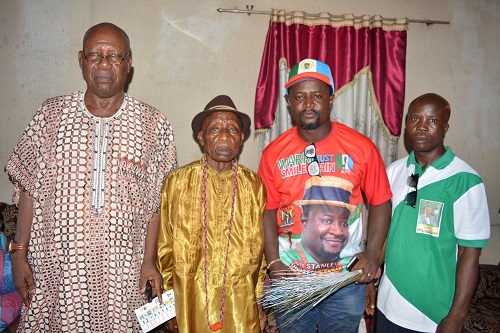 From left: Mr. Samson Agitan, Pa. Solomon Besigiwa, Prince Stanley Emiko & a community member at Aja-Solo

 


Copyright: Fresh Angle International (www.freshangleng.com)






×